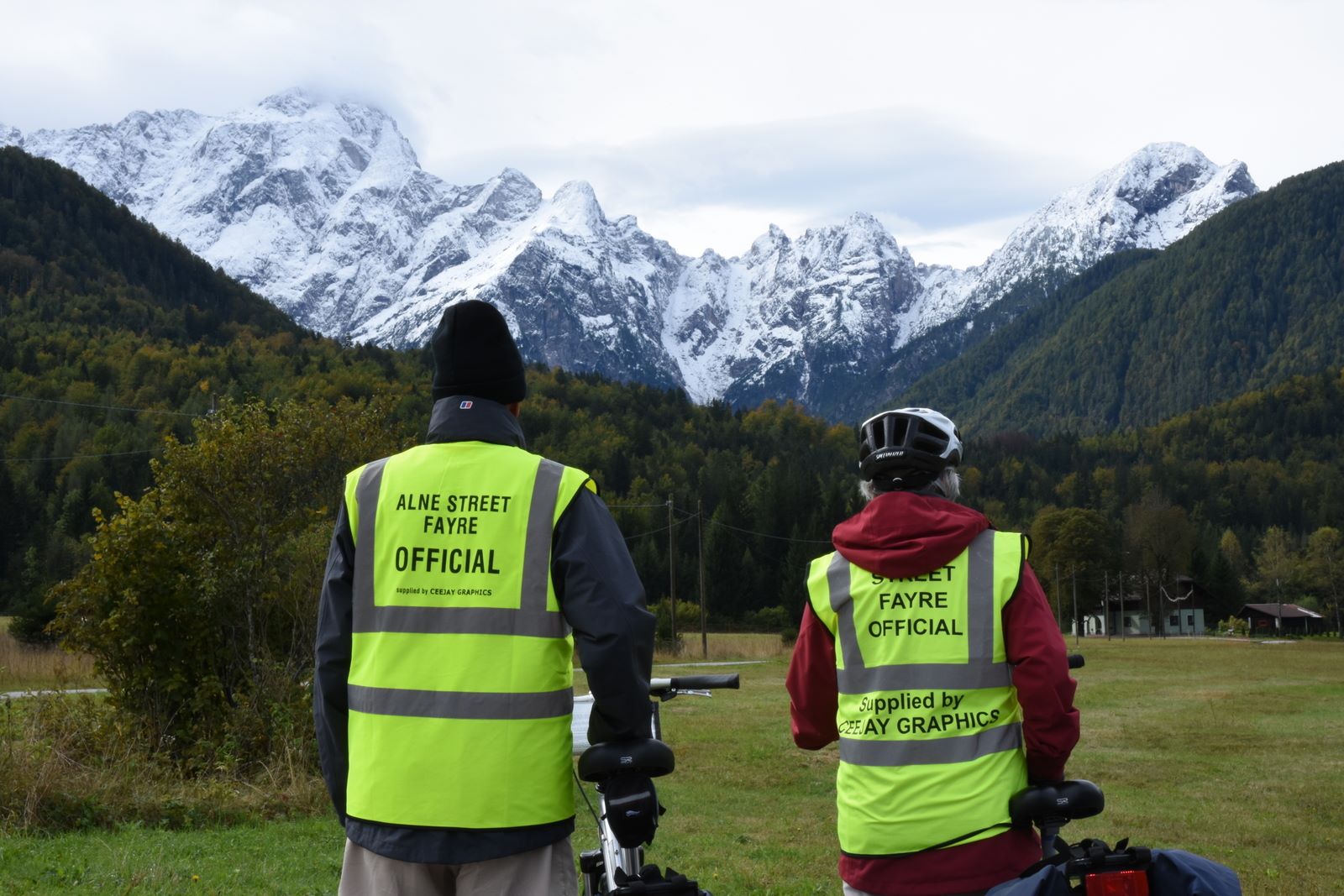 Street Fayre officials travel far and wide in their pursuit of new attractions. The Treasurer is seen here on the left near Kranjska Gora, site of the highest ski jump in the world. Would the Slovenian dry ski-jumping team be available in 2018?
And the Head of Trade Stalls was pursuing new cheese and wine leads in the French Alps with Mont Blanc in the distance
All the planning is now done and we had another amazing Street Fayre in 2017.
Thanks to the brilliant Street Fayre Team, their supporters and helpers and all the people of Alne who continue to make this event a highlight of the year.
Here are a few photographs from the event. There are more photographs on the Gallery Page.
Slide shows, Quilt display and competitions in the Church

Smash the crockery and coconut shy run by York Universities Air Squadron

Coffee caravan and Ice Cream on the Field

Safety Camera Van from North Yorkshire Police

As featured in 'The Times Top 20 Family Days Out' and live on 'Radio York'